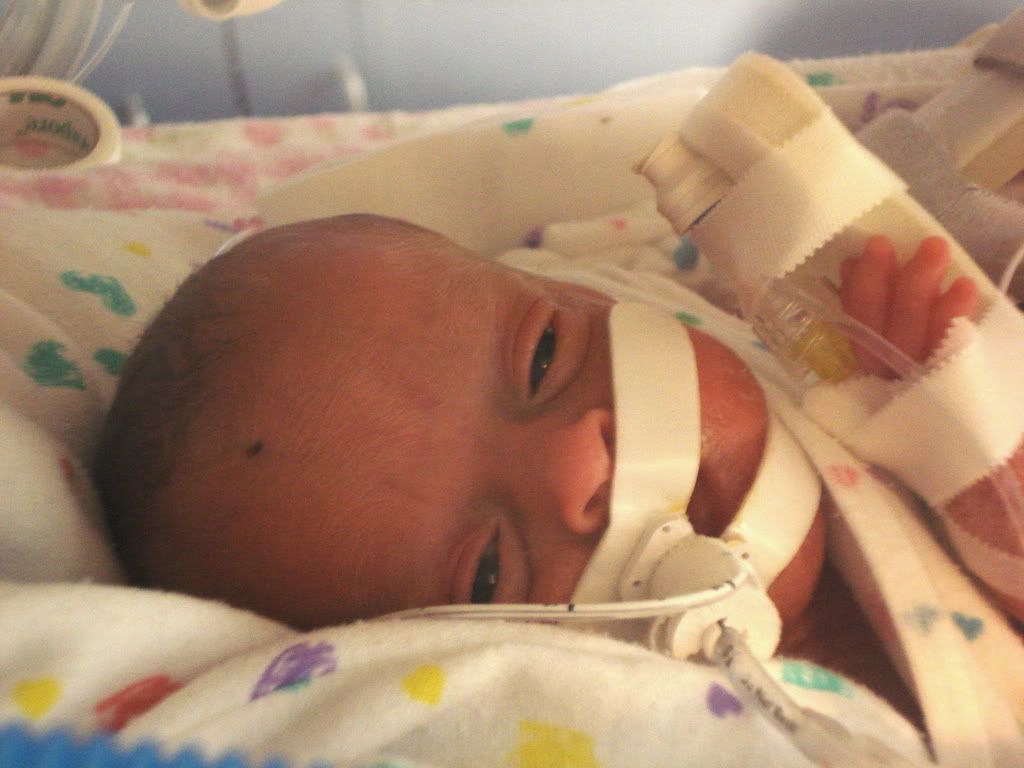 My darling granddaughter, Emma Hope, is coming right along beautifully! She is up to 2 pounds, 5 ounces and is 12 1/2 inches long. Her eyes are open, as you can see in the beautiful picture above. Isn't she lovely? She almost looks like she is smiling in this picture, I just love it!
All signs of infections seem to be at bay, and things are going amazingly well. Thank you all for your wonderful prayers!
We are still hoping that she will be able to come home sometime around Christmas, since she has 5 weeks down and 12 to go before she will be "full term". It is hard to believe that she is over a month old!