Since I have decided to put bows on gifts this year (after years of being too lazy) I figured the cheapest way to go was a big spool of curling ribbon in winter white and an "egg" of another color. So for about $1.50, I have enough ribbon to do all of our gifts. Quickly, I tired of just plain curls, and went back to the things I remember my very chic grandmother doing to her beautiful packages. After a bit, I got the hang of making these bows.
So this is how you do it:
First you take a piece of tape, sticky side face up, then start making loops.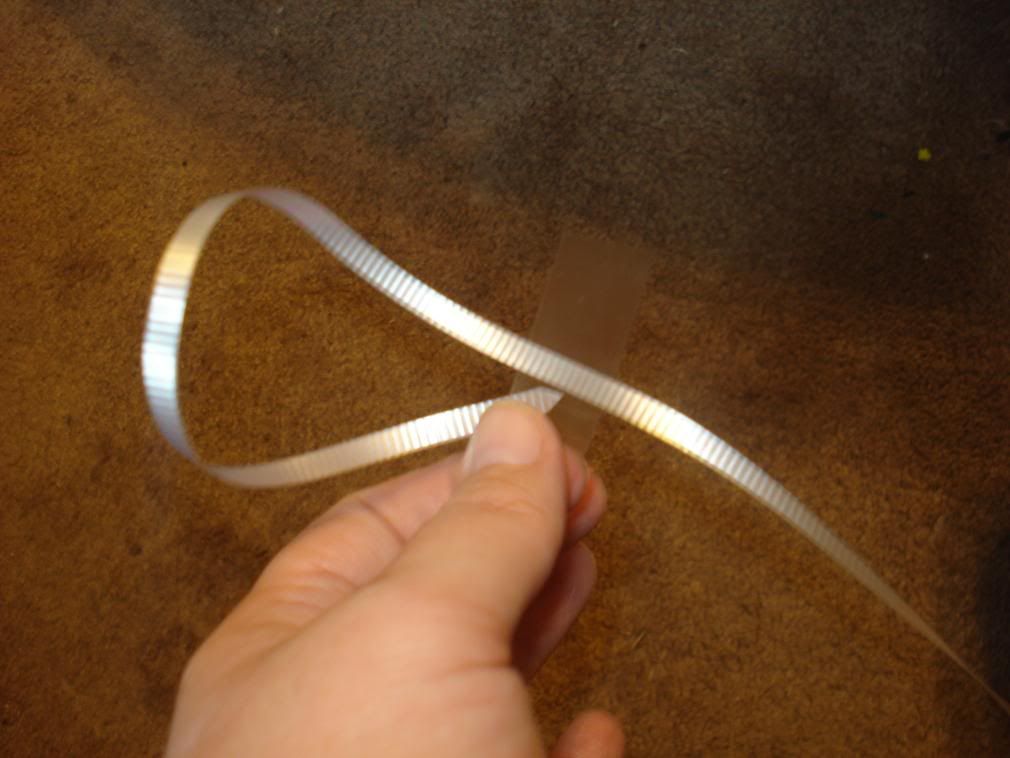 Make the loops around in a circle, laying a new piece of tape on top of necessary.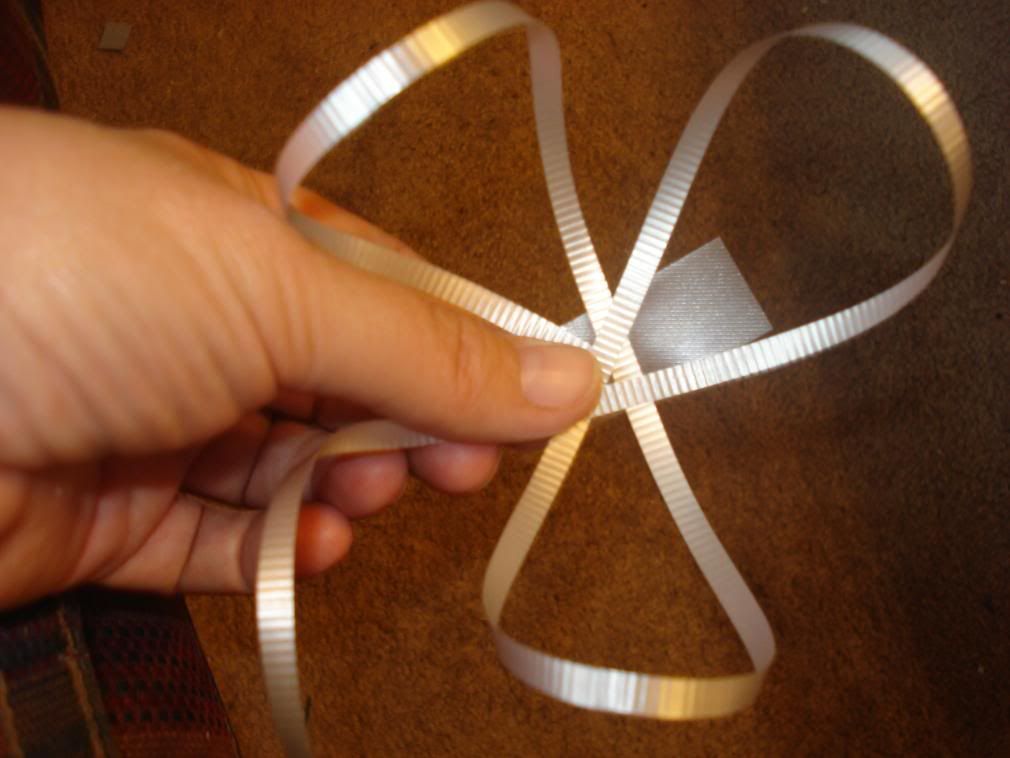 As you complete the outside layer, make the inside a little smaller.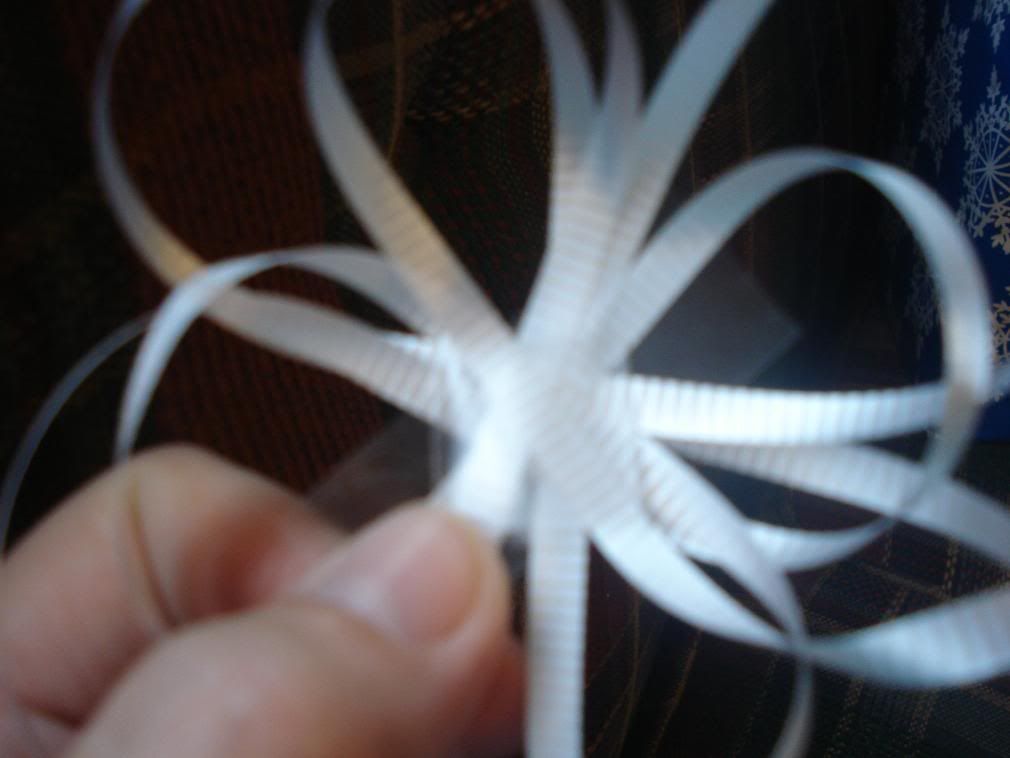 You can use a different color inside for contrast, or leave it one single color for a striking, elegant touch to your holiday gifts.
I think the plain white ones look like snowflakes. Add a different color to the center and they look like flowers. The best part, it was cheap! Once you get into a rhythm, you can do several in just a matter of minutes.