These window frames were once in a trash pile in a back alley in my very own small town. There are the same odd-pale-green paint they were when I found them. It did not take long for me to decide just what to do with them.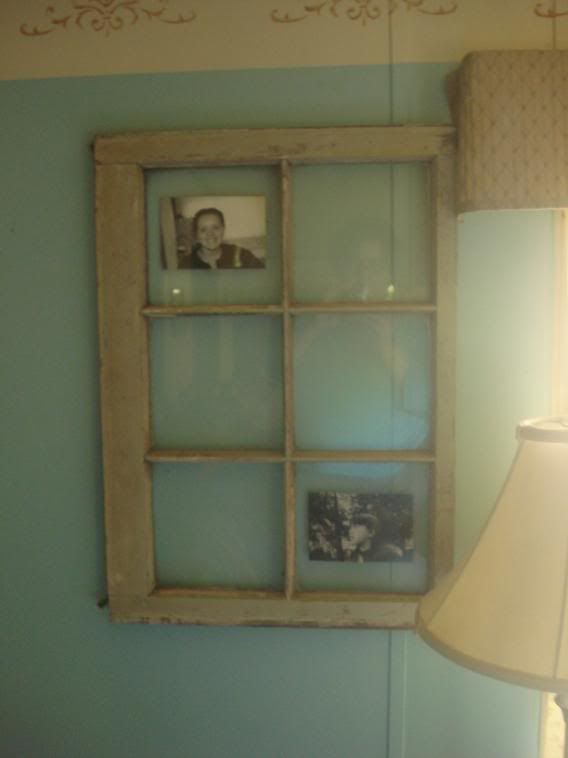 Once upon a time I was a photographer, and the photos, taken in black and white, are simply taped into place with invisible tape on the corners.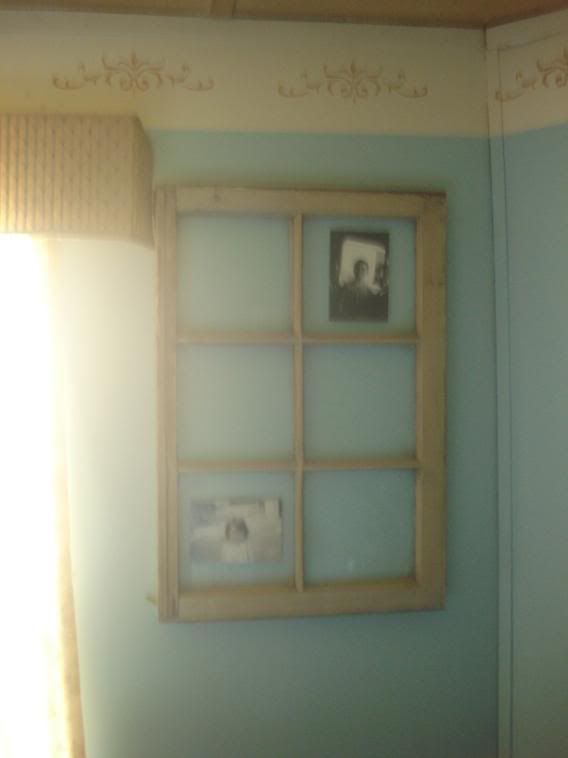 They are now place on either side of my double windows in my living room. I think they add a very eclectic and beautiful touch to my home.