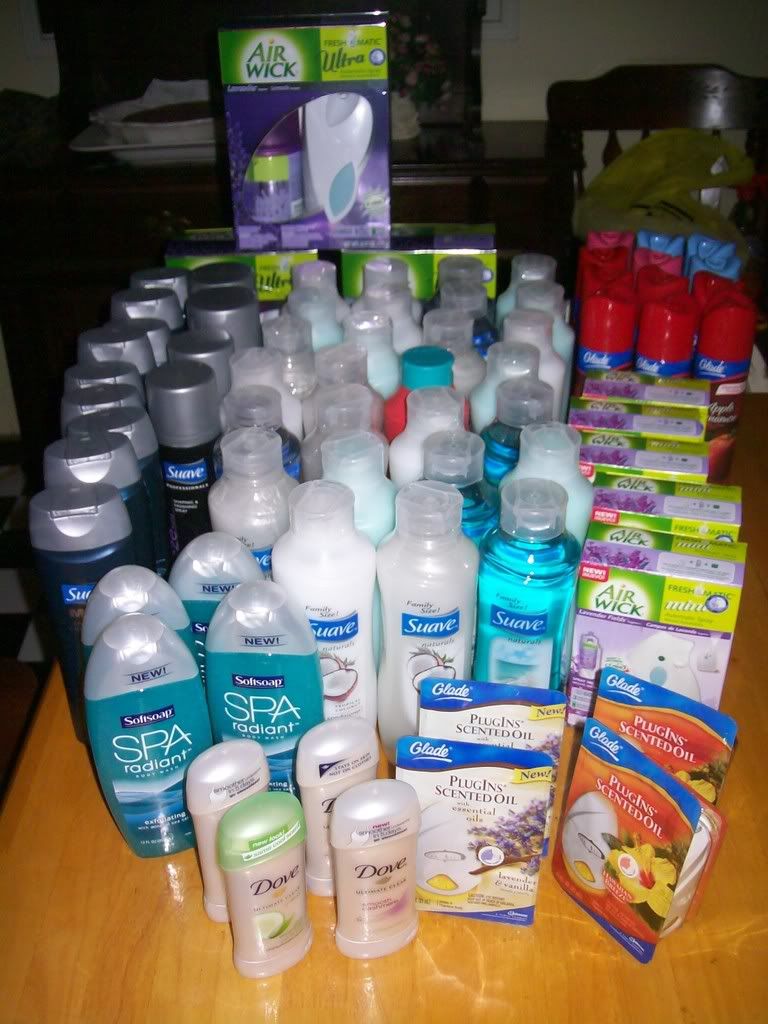 I know a lot of you are interested in my Grocery Challenge. This is what a trip to Walgreens and CVS with $25 can buy me. The Walgreens deal is AWESOME this week! I did it 10 times! The CVS deals were with rainchecks and with coupons, too.
It raised my total money spent, but it was well worth it. All this loot will go into this Saturday's yard sale, and it raised my totals up by 25%. I keep up with all of it in Excel, and it was so cool to see my totals go up so much for so little spent.
So this is my frugal tale for the week, for more Frugal Friday tips, scoot on over to see Crystal at
Biblical Womanhood
.