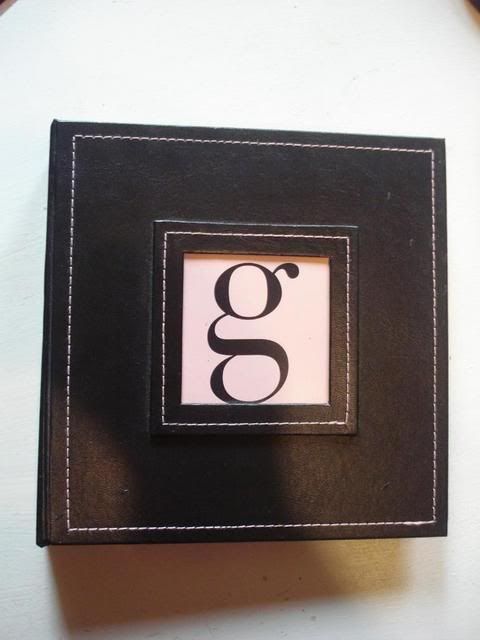 A couple of years ago my sister gave me this beautiful photo album for my birthday. There is something about the pink and black combo that I just adore. Included in the album were all these little letter cards, and of course I picked "g" (the "l" wasn't as pretty). However, I had the other 25 in the pack left over, and since I had planned on redoing my bathroom in pink and black, I kept them in my stash of unrequited goodies.
Fast forward two years, and I finally get around to working on my bathroom....and found the perfect use for them. I was looking for a cheap way to fill the wall, and I love all things Parisian, so I thought this was a wonderful solution:
I simply bought 5 black frames at Dollar General for $2 each -- the white behind them is plain white scrap paper, I centered them in the frames with double stick tape and.....voila! Cheap art! I thought it was a great look in my 50's inspired pink and black bathroom (DH gave me the ok -- I promise). So with the walls pink -- as you can see -- and all the trim painted black, these goodies that once laid dormant were brought back to life in possibly my favorite room of the house!