I have a teenage daughter who LOVES Delia*s clothes. However they are a little pricey for me....well more like "are you kidding me??!!??" The dear child has found a
coat
that she simply loves
Last week I posted about my good finds at Goodwill, and while looking at the new calendar for December I spotted an even better deal -- 10 items of a certain tag for $5. Yeah, it was risky, but I found 10 items (by the skin of my teeth), and among those I found this coat...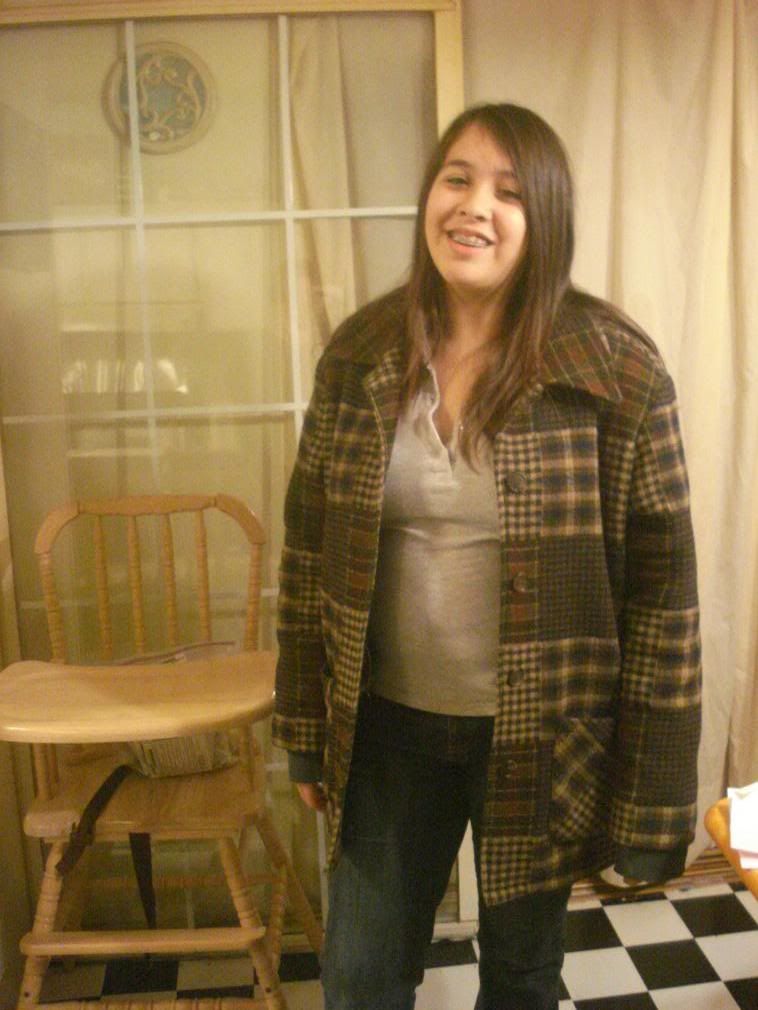 Although it is not a perfect match, when you add tax and shipping it would be about $90 and this one was fifty cents. I could literally buy 180 coats at that rate!
And, by the way, she LOVES this one just as much!